This is my first collage art, ever. I hope the fans like it. My influences for this work were collage artists Julien Pacaud and Jeffrey Meyer.
I'm currently learning the medium in order to eventually produce an animated collage-like music video for "No Title (Molly)". As I mentioned on the other thread, I find the idea of android-human love very compelling to study, and I think the theme would fit that song. No idea if John approves, or finds the idea interesting though.
Title:
"
Can't Wait Till Next Year
"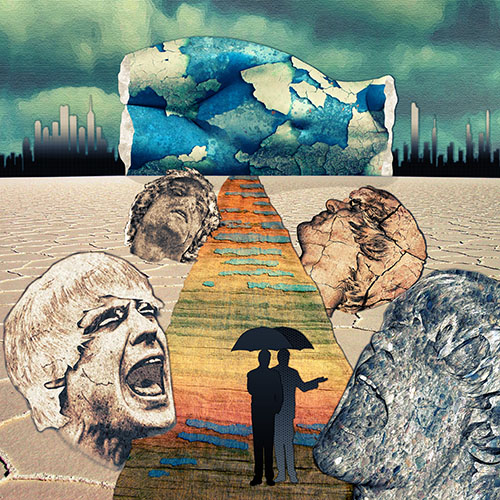 Click for a larger, printable version.