I made you a cake: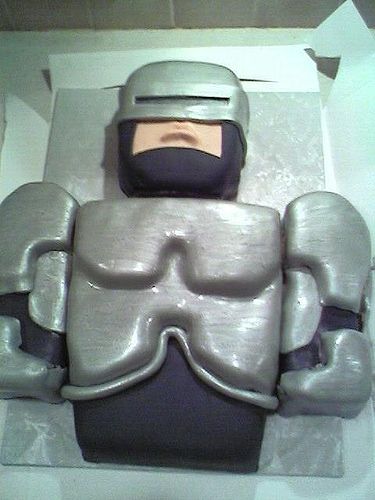 I got talking to a former APHG member elsewhere on the internet (as you do) and asked what John was like to have as a roomie with Ariel back in the old days. This is what he said:
He [John Maus] is very much like he appears in this interview
http://youtu.be/SDqJjRoXBMI
24/7, a real wordy and intelligent guy. Always opinionated and critical of everything and everyone. We were broke and rarely had food. Some hotdogs and allot of french press coffee with cigarettes all day and night. Hmmmm oh and John types at over 200 words per minute , I would often hear the computer firing off like a machine gun at 5am. He was working on his philosophy papers.
Oh, I just thought of one unknown story that I'm sure the dudes wouldn't mind letting out. There was an Ariel Pink show that everyone in the band took Viagra one hour before going on stage. It was before I joined the group. Yet they did that as an experiment ……. the results were not what you would expect. Everyone got migraine headaches. They were hilarious ….. there are many more stories like that ………… I don't dare share. You get the idea though.
Maus did encourage me to write. That was nice ……. a real inspirational person to be around. Keeping up with his brain is quite a challenge. He knows what he is talking about , and he talks about some pretty heavyweight stuff. Music is probably the least interesting thing about his life. And that says allot I think.
As fitting a tribute as any, and I thought Mausketeers here would appreciate the stories.
Anyway happy birthday to my favorite person in music! Today I shall celebrate by doing an inordinate amount of Mausing through his discography like a pathetically earnest fangirl. Long may he keep pushing on.